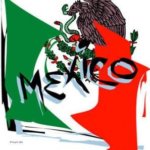 We send out newsletters on our ministry every month (we try to do that). Usually, when we are not traveling we are able to do that. I also send out a second information letter during the month also, and this is not really about our missionary ministry so much as our Internet ministry, what we have in the way of new postings (my blog posts on several of my websites) as well as books, tracts, etc. I also put in this informative email information about Mexico, such as the drugs, violence, and religious issues in Mexico.
Going to the newsletter management page, you can change your options for receiving the newsletter as well as change your email address, or unsubscribe.
Subscribe to the Newsletter
Unsubscribe to the Newsletter
To cancel your subscription, click here.
Ministry Newsletter for David and Tule Cox
Missionaries to Mexico.
Thank you for keeping up with us. Please pray for us. Without your prayers, our ministry cannot go forward.