In this post, I want to give some information on our street witnessing efforts. Every Saturday we go out as a group from our church to pass out tracts, go door-to-door, or both.
(Click on image to see a larger version and backspace to return)
Our Evangelists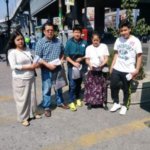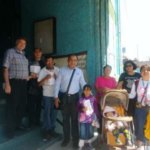 We meet at the church and we go out in our area to witness to those who will listen to us or receive tracts from us.
Our favorite area is under some power lines that have a Saturday and Sunday street market under them.
Avenida las Torres Street Market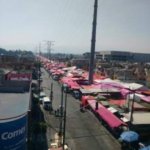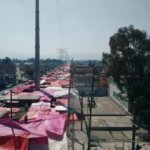 Here are some pictures from the elevated subway that runs by one end of the market. The market is about 2-3 aisles wide and about 2 miles long. You can see it going off in the distance in the photos.
Under the Pink Canvas
From the elevated subway, it is hard to see what goes on under the pink canvas, but there are all kinds of shops and stands selling all kinds of things. These photos are from the market and the side streets around the market.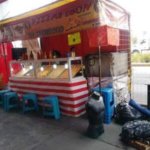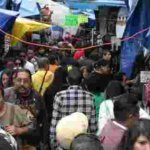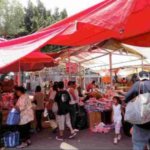 It is amazing what can be found in this market and others similar to it.
Image making pizzas on the sidewalk. We have it.
Even making and baking doughnuts on a table on a sidewalk.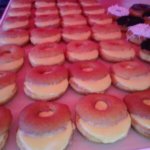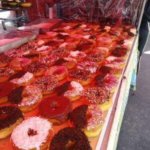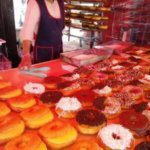 This doughnut stand is just sitting on the sidewalk and taking one lane of the street. It has the largest doughnuts I have ever seen. They look delicious.
On a side note, Tule and I try not to eat things off of these shops because the hygiene is non-existent mostly. As good as they look, the workers have no bathrooms, they use a 20-liter paint bucket cleaned up to wash dishes in, and in general, you can get very sick from eating from this places. Cars passing by splashing mud or raising dust, people coughing over the food as they pass by, etc.
Tule passing out tracts
These are some images of Tule passing out tracts in the market, but all of us do the same thing.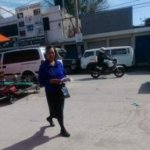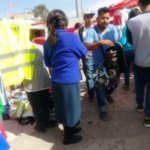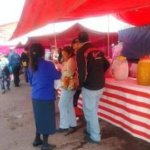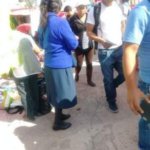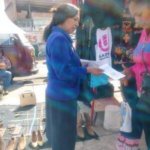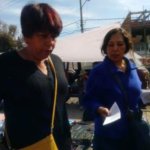 We do the ministry of sowing of the precious seed of Jesus' gospel, but we need your help to pray for us that the seed would find fertile receptive soil to the salvation of souls.