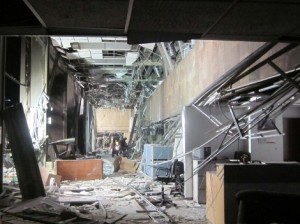 Some of you may have heard of the recent explosion in the Pemex main offices in the Pemex offices complex in Mexico City. Pemex is the official Mexican Petroleum company, which is state owned.
As best as I remember, there are about 36 deaths from this explosion (up to now).
The news media as well as the official government sources are all repeating the same thing, it was methane gas build up that caused the explosion. I live in Mexico City, and we know people that work/worked in that building.