"How can I give to your ministry?"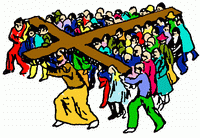 Donations to Coxes. Basically there are two ways to give a financial donation to our ministry. We are regular missionaries sent out by Orlando Bible Church (pastor Scott Letzring) in Orlando Florida, and any monthly donations or donations that you want an IRS receipt for need to go through them. The other way you can give is if you want to just give a smaller one time gift, I have a Paypal.com account that you can transfer money to me via Paypal. If you don't know what Paypal is, don't worry about it and just send a check to Orlando. If you have any questions, please feel free to write me.
For Gifts to our Missionary Ministry: Give through Orlando Bible Church
To send a donation, please make the check out to "Orlando Bible Church", and include on a piece of paper "for David Cox" in the envelope with the check. You should receive a tax deductible receipt at the end of the year from Orlando Bible Church. If you have any doubts or questions about whether a donation has arrived or not, you may call, write, or email Pastor Thomas at the address below.
We have a new home church to handle our finances.
For sending Support: (make check out to "Orlando Bible Church")
Pastor Scott Letzring
Orlando Bible Church
"for David Cox"
4405 East Colonial Dr.
Orlando, FL 32803
Email of our home church: [email protected]
Secretary: Martina
Email of Pastor Scott Letzring: sethmikcal (at) yahoo.com
"How can I help keep your websites up?"
We maintain several websites (getting to be about 6 at this point, and I have several more ready to put up), and if you download modules from these sites, please consider helping us with a small amount to help us pay our website hosting fees. For this purpose, I would prefer that you give through Paypal.
Donations to Coxes
Giving through Paypal
If you have a Paypal account, login, then click on "Send money", and put my email ("[email protected]") or (321) 900-8885 in the "To:" line. Choose USD – U.S: Dollars (Family)". You will not get a tax-deductible receipt if you send us something through Paypal, and this is for helping us keep our websites up and running. We appreciate any and all emails and gifts of any size. Thanks!
Go to this URL (click on image) you can pay any amount.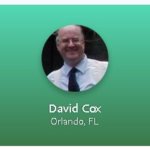 https://www.paypal.com/paypalme/davidcoxmex
Birthday and Christmas Gifts
It makes no difference if you send Birthday gifts or Christmas gifts, everything gets counted as taxable for Uncle Sam.