David and Tule Cox Ministry
in Mexico City, Mexico
To update you on a couple of things in our ministry…
We continue to print and give out as many tracts as we can. We are printing these on a computer printer. See page our Print Ministry.
I would like to purchase two printers (that work with ink tanks) and run them both at the same time. If We are trying to save up the $200 that we need to purchase the second printer.
Raul and I continue to work giving out tracts around the Viaducto church (Fundamental Baptist Church, but we call it Viaducto for the street it is on). I print the address information on their tracts with their information. We usually have 1-2 from their church and one from another church to work in that on Saturday mornings.
Please pray for this church as they seek a new Pastor. It is a difficult process, and rarely is a church prepared for it. This one is not prepared. Some are balking at finding another pastor if you can believe that. The attendance is picking up a little as new people come to visit.  Pray that the church people will receive them and not be cold and stand-offish.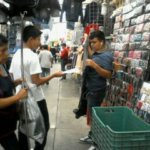 Edgar and his family give out tracts with our address information around our church, and Mary de la Luz asked about going out in working with tract distribution so I think she and her daughter will start going out with them.
Concepcion Molina passed away, so I will not be going to visit him in the hospital anymore. The funeral was in another state, and I wasn't invited to go (the family is Catholic and wanted it Sunday).
Raul's mother continues fighting with Diabetes and cirrhosis of the liver.  The doctor's said she should go home and wait for death. They are keeping her on diabetes medication.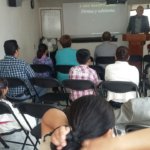 I continue to teach and preach in our church on evangelism, laying the foundation for why we should evangelize. It becomes more and more unbelievable to understand how individuals and even churches as a whole can totally throw evangelism out the window as not for them.
I also continue to work in our Internet Libraries. We have websites for theWord, e-Sword, and MySword free Bible programs.  We have about 1500 free books for download for each of these programs on each website in English, and several hundred for each in Spanish. It is difficult to keep up with about 8 websites in Spanish and English for this ministry, but they are also useful in my own studies.
Our church