The Objective for Preaching An exhortation on what is the objective for preaching.
The Objective for Preaching
by David Cox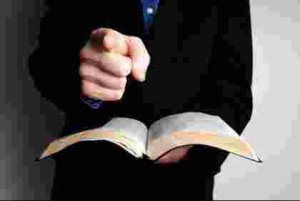 It is amazing to me just how off-base so many preachers can get. There is a God given purpose for a church to exist. When you think about it, we (pastors and churches) are the work of God. God is not doing much outside of Christians, ministers, and churches. Maybe somebody can make a case that He does work outside of that framework, but for every little bit He works outside of that frame, He works thousands of times more within that frame of the church.
But we need to always keep our heads clear, and focus on what is God's purpose for us. We can summarize the work of God (done mostly through ministers, members, and the church) as being the salvation of souls, and their edification.